Burlington Considering Manor Deal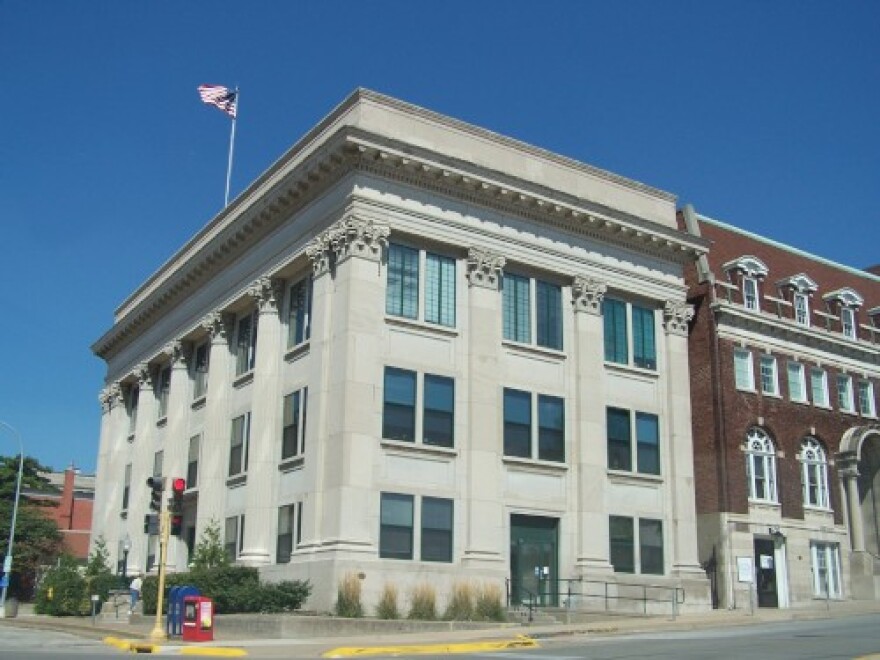 Burlington residents can have their voices heard about the potential sale of land that has sat vacant for years.
The Burlington City Council will hold a public hearing on the proposed development agreement between the city and Dial Realty Corporation for the former "Manor" property during its June 17 meeting at city hall.
The panel is expected to vote on the agreement after the hearing.
City Manager Jim Ferneau says the agreement would give the Omaha (NE) firm the first option to purchase the 28.5 acre site, near the intersection of Highways 61 and 34, for two years.
Dial Realty Corporation would receive that option for $20,000.
"As (the company) moves forward, (it will be) able to take action to purchase property in pieces," says Ferneau, "not to buy the whole thing."
He says the one stipulation is that the first purchase must be for at least $1-million.
The city could receive as much as $2.4-million for the entire site, depending on how much is sold for residential use.
Ferneau says the maximum acreage that would be allowed for residential sites is six, and it must be in the southeast corner to blend into the homes in that area.
Residents have raised concerns about the potential sale price and the city's decision to offer large tax rebates to the company.
The city is offering Dial Realty Corporation a 12-year tax rebate incentive. The company would receive 100% reimbursement of property taxes for six years, as long as certain valuations are met, and 80% for the second six years.
Ferneau says the company wanted cash up front, but "(the city is) just not in a financial position to consider that."
Some of the potential projects include a major realtor, a hotel, a gas station and a senior living facility.
TRANSIT DECISION
Meanwhile, a proposal from a few Burlington employees could end up saving the city's current transit system.
Ferneau says the city is exploring its transit options because the Burlington Urban Service (BUS) has been operating in the red.
The city council must decide whether to stick with the current system or contract with the Southeast Iowa Regional Planning Commission for the upcoming fiscal year.
Ferneau believes the panel is leaning towards the current system, especially after BUS employees offered to have their pay cut to help balance the budget.
"As an employer, when you have a group of employees who are willing to do that," says Ferneau, "and it covers a majority of the budget savings that you are looking to do, I think it makes sense for us to try to work with them."
Ferneau says the potential savings for the upcoming fiscal year is about $65,000.
He says those workers would be let go if the city works with the planning commission.
Ferneau says when the wage concessions are considered, the proposals are very similar.
A vote is scheduled for June 17.
June13BurlingtonTransitService.mp3
On-Air Version of Transit Decision