Lee County Board Tours Site
The Lee County Board of Supervisors got a first-hand look at the proposed site for the Lee County Health Department's new home.
After adjourning this week's meeting, the supervisors walked, or drove, to a large, open field the county owns about 500-yards south of the Lee County Jail.
When they arrived, they found about a dozen large, orange posts sticking out of the ground.
They were arranged to show the outline of a roughly 8,500 square foot building.
Administrator Julie Schilling says the new facility along Highway 61 will provide a more central location, improve accessibility, save money on rent and repairs, and offer enough working space.
She says the department currently uses about 6,700 square feet of space.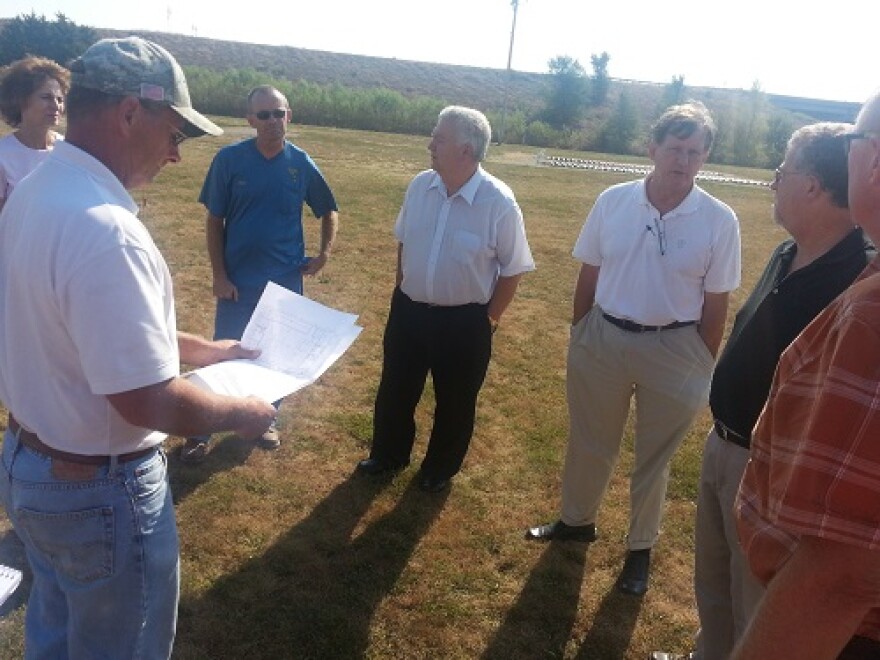 The idea of the new building came about after the health department and the Lee County Conservation Department's plans for a shared facility fell apart.
The supervisors appeared to support the overall location during the brief tour.
Some questions did surface about the direction the building would face and whether it could be expanded.
Supervisor Matt Pflug says changes are possible as the designs are still in the preliminary stages.
He expects them to be sent to an architect early next year.
From there, the actual cost of the project and the method to pay for it could be determined.
Supervisor Ernie Schiller asked the planning committee to also consider adding space for storage, as he feels it is in short supply throughout county buildings.