WPA Art at WIU Gallery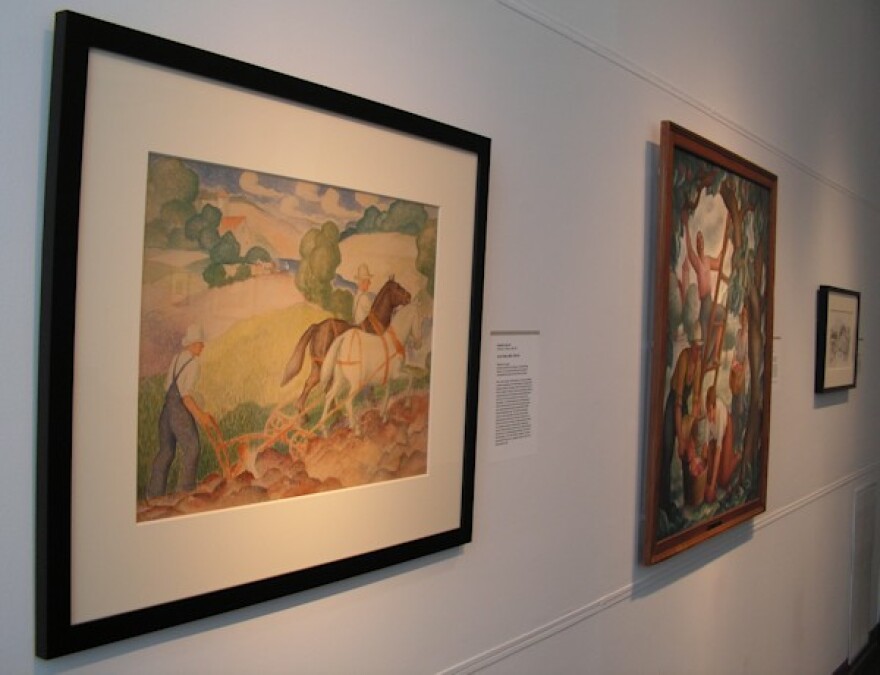 40 pieces of art that were commissioned as part of the Works Progress Administration of the 1930s can be seen in Macomb.
A New Deal for Illinois: The Federal Art Project Collection of Western Illinois University will be on display from Saturday, January 18 through Saturday, March 1 at the WIU Art Gallery.
"All of the works that are on display are owned by the university, and we acquired these works in the 1930s," said Ann Marie Hayes-Hawkinson, University Art Gallery Director, who added some of the pieces were commissioned by the school when it was known as Western Illinois State Teachers College.
City scenes and rural landscapes were common themes for WPA art work. But Hayes-Hawkinson said WIU's collection includes a greater diversity of subject matter.
"We have some subjects that are quite unexpected in typical WPA collections. We have, for example, a religious painting. And I've never even thought about religious subjects being part of the WPA," said Hayes-Hawkinson.
"Our collection is unique in that we have a lot of different styles."
She said the works are done in several different artistic mediums including etchings, lithographs, and paintings
W-P-A.mp3
The radio story
She said the exhibit has three surrealistic paintings by Gertrude Abercrombie. One of them is a WPA piece while the other two were painted later.
"We chose to include two works that she did long after the WPA because she, like many artists, continued in their careers because the WPA supported them," Hayes-Hawkinson said. She said Abercrombie felt the WPA funding helped her realize she had talent as an artist.
The show was guest curated by Knox College Associate Professor Gregory Gilbert. It was previously displayed at the Figge Art Museum in Davenport, Iowa.
Several programs and events will be held in conjunction with the exhibit. Details can be found on the WIU Art Gallery website.
The exhibit is sponsored by the WIU Foundation and WIU emeriti faculty members Bill and Jo Sanders.
Repairs have been made to the top floor of the art gallery so the WPA works are displayed on both floors of the building.