Chain "Fast Tracking" New Restaurant for Macomb
McAlister's Deli is a national chain with a menu featuring deli sandwiches and soups and what the restaurant calls its famous sweet tea. Karma Real Estate Company out of Jackson, Missouri is the franchisee and owns several McAlister's Deli restaurants in the Midwest.
The company recently opened a new location in Mt. Vernon, IL and has another planned for Edwardsville, IL.

It has also purchased the vacant lot next to the Best Western Inn and in front of Hampton Inn on E. Jackson St. in Macomb. Todd Shaw, who works with Karma, said they are fast tracking the project. Construction crews are already working at the site. He said they hope to have the restaurant open by March, 2018. He said the restaurant will create 20 - 30 jobs.
Shaw said he likes that Macomb is a college town.
"Macomb seems to have some good industry. It's a little bit isolated which we didn't worry too much about. We like to find places that have active, successful hotel brands, you know being there with the Hampton is a good spot for us. Being on a major highway is a good spot for us," Shaw said.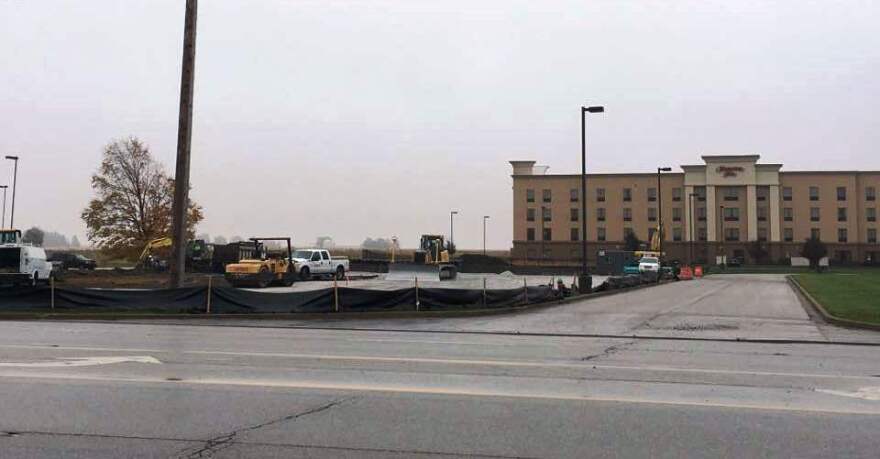 The Macomb location will be open for lunch and dinner. Shaw said Karma Real Estate likes to build stand-alone McAlister's restaurants with drive thru access. He said that has been a successful model for them and it supports their family atmosphere.
"When you have people or kids in the car and you're on your way home from soccer practice and you want to eat and grab something quick. You know, we live in a pretty fast paced world, and we feel like we are able to offer a product at a level that is not as common in a drive thru setting and we feel like that's a great advantage of us," Shaw said.
Kim Pierce, Executive Director of the Macomb Area Economic Development Corporation (MAEDCO), said McAlister's Deli will complement Macomb's current offerings.
"They sort of tout themselves as being hand-crafted food, made to order. I think this community and the region will enjoy having that option," Pierce said.
Pierce said her office and the city have been working to bring McAlister's to Macomb for several months. She said the restaurant is not receiving any tax incentives to locate in town.