AMJET Seeks More Time To Repay City Loan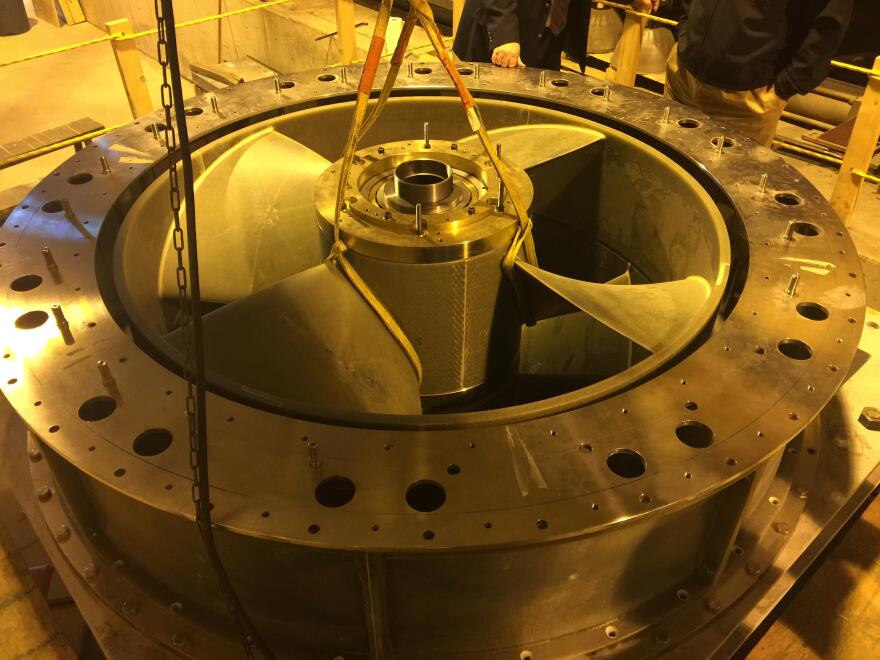 AMJET Turbine Systems believes it is close to completing its prototype for a small-scale, hydro-electric turbine that can be mass-produced. The owner of the Keokuk-based start-up company said that's why he is asking the city for more time to repay a loan.
The city council voted in 2010 to loan AMJET $200,000 to help fund the completion of the prototype. Aldermen have agreed to extend the terms of the agreement several times in recent years.
AMJET President Paul Roos acknowledges the completion of the prototype has taken longer than originally planned.
"Despite the fact that we are slow in growing, we are making progress with the limited funding we have available," said Roos. "We have run the large turbine at a dam in Minnesota. We found some things to improve so we have taken it back out of the water."
Roos said his hope is to place the larger version of his turbine back in the water in Minnesota this fall or early spring. He said the turbine would need to remain in the water for at least six months.
"Basically, we will have to have the proof to show we have a working unit for marketing purposes," said Roos. "We have proven the technology works. We are just trying to do it better."
AMJET is constructing three sizes of the same prototype. Roos said while the large version will be tested in Minnesota, the small version will be tested on the Mississippi River dam between Keokuk and Hamilton.
Roos said once AMJET has collected enough data from the testing, production of the components can begin. He said one thing that has changed in the past decade is that all of the parts in the large, medium, and small prototypes are now 3-D printed.
The Keokuk City Council has yet to decide whether to extend the repayment date for the loan to AMJET.
Lee County Board Chairman Gary Folluo said AMJET has already repaid a $150,000 loan to the county.