Contract Extension for Sandburg President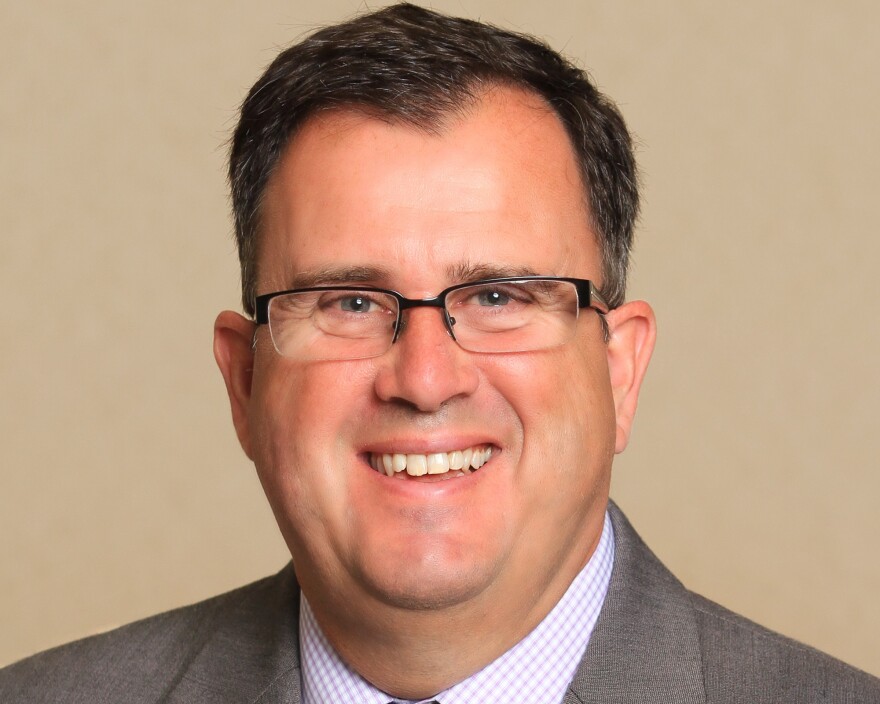 Dr. Seamus Reilly has served as Carl Sandburg College president for about two years. The school's Board of Trustees is pleased with his work and agreed to give Reilly a four-year contract extension.
"I'm honored and humbled by the board's support. I am tremendously committed to Carl Sandburg College," Reilly told TSPR. "I'm excited to be here and I'm excited for the work that we have ahead of us in terms of supporting our district and growing our region."
He said his current pay is $188,000. He said that will rise to $193,230 if the board this spring approves a 2.75% raise for non-contract employees.
Reilly said presidential contract extensions have been standard practice at Sandburg since the mid-1990s. He said the deals provide continuity for both the school and the president.
Reilly said he believes he has helped stabilize Sandburg's finances and its enrollment. He said he has also reached out to work with other leaders in education and economic development in the region.
"I think that regional approach and that collaborative approach with all of our partners in education and business is really important to the overall growth and success of the larger western Illinois region," Reilly said.
He feels community colleges serve a variety of people, whether it's a student who plans to move on to a four-year institution or someone who needs retraining for the workplace. He said the schools also improve the quality of life by providing access to education for all citizens.
Reilly said Sandburg is making plans to expand some programs, including cybersecurity and crop technology.
"The main focus is going to be on the development of a solid science and technology foundation for all of our programs and to expand opportunities for all of our students in those areas," he said.
Reilly was vice president of Parkland College in Champaign before he came to Sandburg. Prior to that he was a department chair and faculty member in English at Parkland.
This story was produced by Tri States Public Radio. TSPR relies on financial support from our readers and listeners in order to provide coverage of the issues that matter to west central Illinois, southeast Iowa, and northeast Missouri. As someone who values the content created by TSPR's news department please consider making a financial contribution.