McDonough County transit system seeks state funding for improvements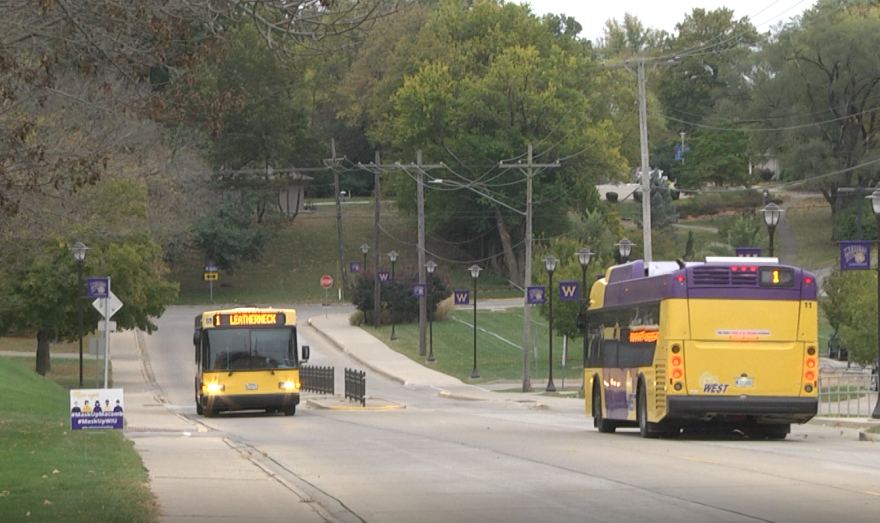 McDonough County Public Transportation hopes to complete several upgrades without spending any local money.
The Macomb City Council authorized Transit Director Miranda Lambert to apply for $3,570,000 in state grants through the Rebuild Illinois program.
Lambert said no local matching money is required – the projects will be fully funded if the state approves the grant applications.
She listed four projects:
Updates and other work at the transit center and city center facilities. The estimated cost: $1 million. The work would include the installation of solar panels and repaving of the parking lot at the transit center.
Replace four buses. The estimated cost: $2 million. "This one is to replace three 35-foot buses and one 40-foot bus. All four of them are 2004 models," said Lambert, adding all four replacement buses will be 35-feet long and will be more environmentally friendly than the current fleet.
Replace two medium duty buses. The estimated cost: $320,000. Lambert said these buses will have low floors instead of a lift. "(The lift) requires the driver to get out of the vehicle, bring down the lift, load the passenger, and bring them back up," she said. "By doing the low floor, the driver will not have to get out, which provides us more of an opportunity to service the area."
Add to the paratransit software and purchase tablets for demand response drivers. The estimated cost: $250,000.
Tri States Public Radio produced this story. TSPR relies on financial support from our readers and listeners in order to provide coverage of the issues that matter to west central Illinois, southeast Iowa, and northeast Missouri. As someone who values the content created by TSPR's news department please consider making a financial contribution.