$3 million in state transit money coming to McDonough County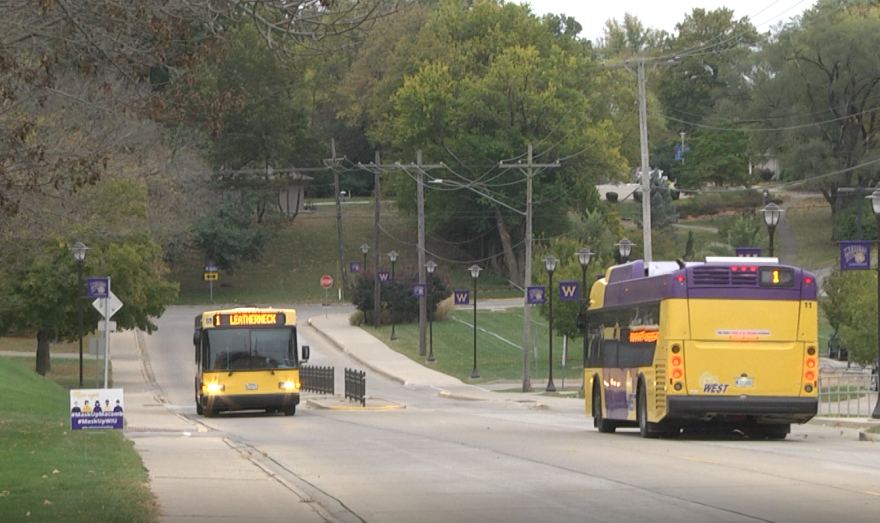 McDonough County Public Transportation (MCPT) will receive state grant money to pay for upgrades.
"We're super excited for this opportunity," said Transit Director Miranda Lambert. "It shows that Go West is continuing to be sustainable, not only for our student population but also for our residents."
MCPT will get $2 million to pay for three or four new, low-floor buses. Those are newer models that provide improved accessibility. They will replace models built in 2004.
The vehicles must still be ordered and built, so it might be the end of next year before the new buses hit the streets.
MCPT will also receive in excess of $1 million to pay for renovations at the transit facility in Macomb, and to update software for the demand-response system, which is its door-to-door service.
Lambert believes public transportation is crucial to communities of all sizes because it helps people get around, even if they don't have a vehicle or don't drive.
"It allows them that opportunity to still be part of the community versus just being homebound," she said.
Lambert said Go West ridership dropped to under 200,000 during the early stages of the pandemic, but has started to increase and could hit 300,000 during the current fiscal year.
Governor J.B. Pritzker announced the grant funding this week. $113.8 million from the Rebuild Illinois capital program is headed to 32 transit systems for 44 projects in downstate Illinois.
Tri States Public Radio produced this story. TSPR relies on financial support from our readers and listeners in order to provide coverage of the issues that matter to west central Illinois, southeast Iowa, and northeast Missouri. As someone who values the content created by TSPR's news department please consider making a financial contribution.