High Health Insurance Premiums For Illinois State Workers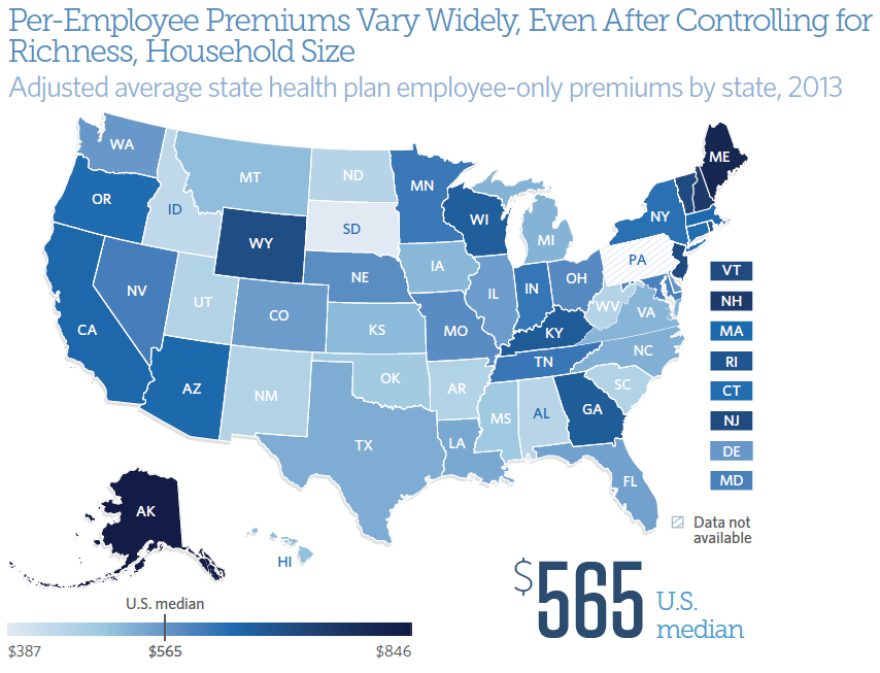 A national report by the Pew Charitable Trusts showed state workers in Illinois pay one of the highest rates in the nation for health insurance premiums.
The report is based on data from 2013. It found the average employee premium in Illinois was $1,200. The amount was nearly $200 higher than what Iowa employees paid and $100 higher than Missouri.
The average price in each of the tri states exceeded the national average of $963.
Pew Project Director Maria Schiff said a variety of factors impacted the cost, including the type of insurance companies in a given state.
"The other area that might also be different is that each of the states might have employees that are older or younger than the other states, and that can really drive premiums," Schiff said.
Iowa contributed more to its insurance plans than most other states. The majority of Iowa's state employees had low deductibles and paid little in out-of-pocket expenses.
Schiff said high spending is not necessarily wasteful, and low spending might not be efficient due to the many factors outside of a state's control.