Effort Underway to Save Keokuk Radio Stations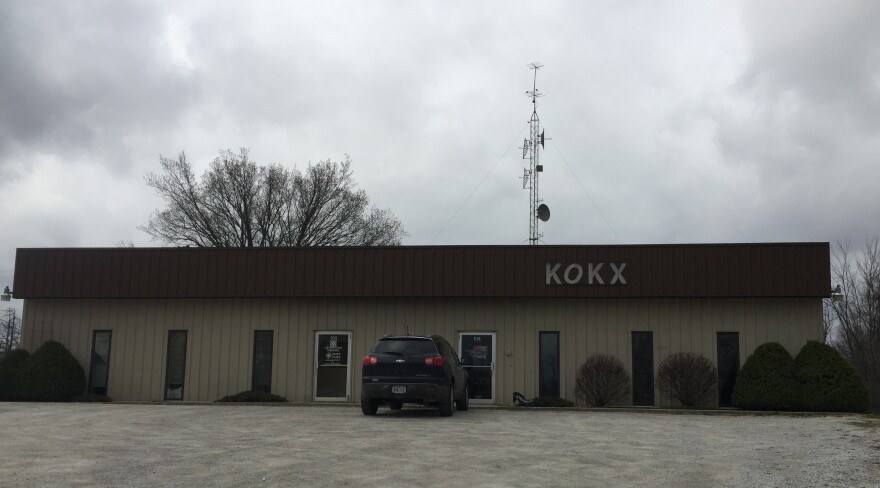 Two southeast Iowa radio stations are in jeopardy of permanently signing off. But there is an effort underway to try to keep them on-air.
Riverfront Broadcasting, which is based in Yankton, SD, purchased KOKX-AM and WCEZ-FM (Radio Keokuk) about two years ago. Carolyn Becker, who is listed as one of the owners of Riverfront Broadcasting, told Tri States Public Radio via email this week that the company plans to close the stations unless new owners are found.
"We would definitely like to find a buyer and get the stations in the hands of someone who could continue to operate them," said Becker. She said all of the employees at the Keokuk stations have been laid off, but she did not provide a date as to when the stations would sign off if new owners are not found.
Leah Jones said Tuesday morning she plans to do everything she can to keep that from happening.
Jones started working at Radio Keokuk right out of high school. After nearly a decade, she left and worked for a few years in radio in upstate New York, but returned to Radio Keokuk a couple years ago.
"This station is my home," said Jones, sitting on a small couch in the lobby of the radio stations, which is filled with furniture but lacking employees. "There is really no other clear way I could say it. I catch myself constantly saying, 'I will meet you back at home,' and I mean here."
Jones is currently leading the effort to find a new owner or owners for Radio Keokuk. She said she's been meeting with city leaders, local economic developers and business people since she learned of the planned closure.
"What we are really trying to do right now is use the shop local initiative, but put it towards our local radio station," said Jones. She said the response she's received, both personally and to the idea of local ownership, has been amazing.
Jones said it's her understanding that the stations will remain on-air, playing pre-recorded program, through the end of the month. She said beyond that remains to be seen.
"The citizens of Keokuk and the surrounding area don't want this to happen," said Jones. "They want to have KOKX. They want to have their local radio and we feel very passionate about it to keep this going. We are in no way off the air right now."
KOKX-AM currently airs country music while its classic rock for WCEZ-FM.