Macomb Bypass Now Open to Traffic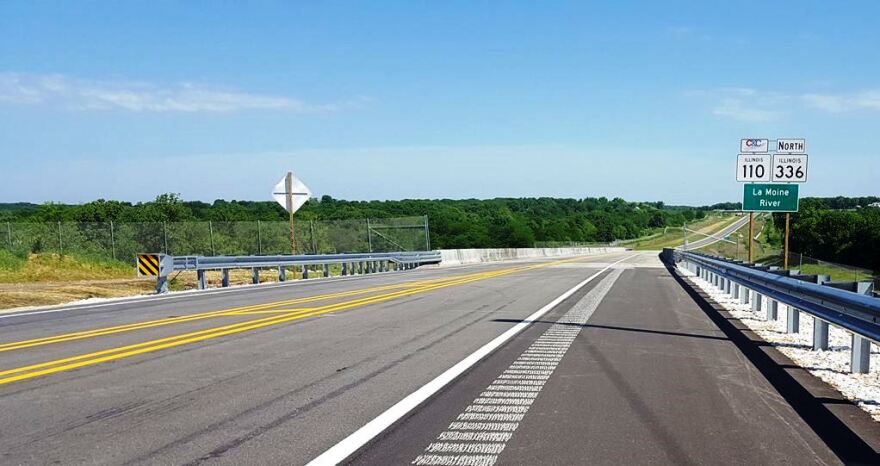 The first two lanes of the Highway 336 bypass around Macomb opened to traffic Friday afternoon.
Illinois Gov. Bruce Rauner attended the ribbon-cutting ceremony to mark the opening. He called the bypass the last key link of the CKC corridor, connecting Chicago and Kansas City, a project more than 60 years in the making.
The 6 mile bypass runs northwest of Macomb, connecting US 336 which runs west of Macomb to US 67 North.
"This is going to increase the quality of life here in Western Illinois. It's going to drive more economic development here in Western Illinois and it's going to increase safety here in Western Illinois," Rauner said.
The $35-million to pay for the construction of the first two lanes of the Macomb bypass was released nearly four years ago, under former Governor Pat Quinn. Construction took nearly three years, including a delay last fall that affected the final timeline.
During the ribbon-cutting ceremony, Rauner promised to find the money to build the other two lanes of the bypass. "We are committed to getting four lanes here," Rauner said. But he did commit to any specific time frame for the project.
The Governor said there is $2.3-billion in Illinois' highway infrastructure program and some of that could be set aside for the Macomb bypass.
Members from the Illinois Department of Transportation told Tri States Public Radio, following the ceremony, that the concept design and plans for the two-southbound lanes are complete. They just need the go-ahead and the funding to be made available to begin construction.
Macomb Mayor Mike Inman said, "We are very grateful for what we have now," but he wants to see all four lanes built. "That absolutely has to happen; we benefit the most by having this here when this is fully completed."