The "Crisis of Confidence" series is a multi-year effort by the Tri States Public Radio to document the impact the two-year state budget impasse had on Western Illinois University and the ongoing recovery efforts at WIU. State support for public higher education institutions has been steadily declining in Illinois for more than a decade. But the issue was compounded, during the state's historic two-year budget impasse during Fiscal Years '16 and '17 which left public colleges and universities with little state financial support. At Western Illinois University, that drastic cut in state appropriations resulted in significant budget cuts, employee furloughs, and layoffs.
WIU Sends Out More Layoff Notices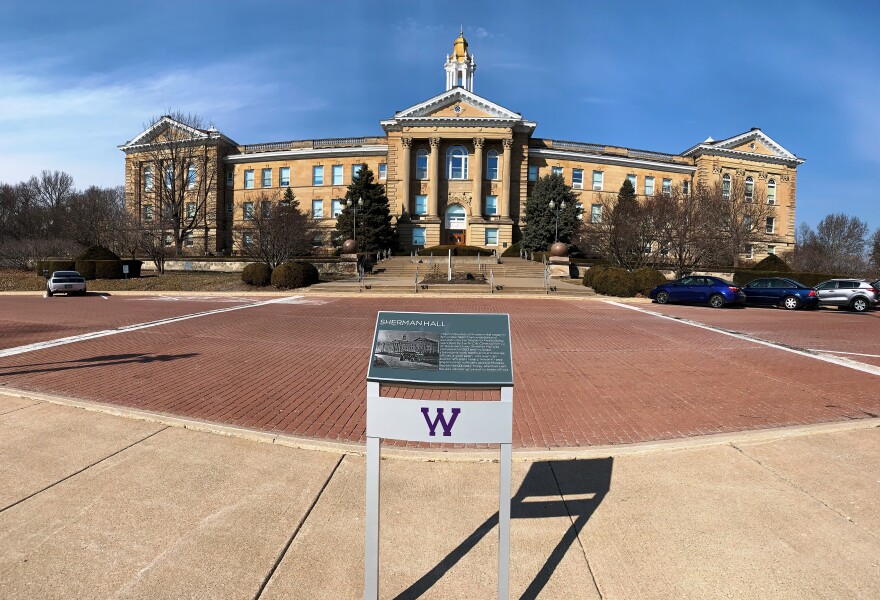 Western Illinois University emailed layoff notices on Friday to 132 employees, which is about 8% of the total workforce.
WIU Spokesperson Darcie Shinberger declined to be interviewed, but did email information regarding the layoffs. She also noted that student jobs and graduate assistant positions were not included in this round of layoffs. (Editor's note: the word "not" was missing from the original post of this story. TSPR regrets the error.)
Macomb campus: 120 total layoffs
2 Administrative positions
10 Academic Support Personnel
27 Faculty
81 Civil Service
Quad Cities campus: 12 total layoffs
2 Academic Support Personnel
2 Faculty
8 Civil Service
The layoff notice period differs per employee classification.
Civil service employees have the shortest window, just 30 days after receiving a layoff notice. But some of those employees might not be leaving if they have enough seniority to bump others in the same position on campus.
Faculty members laid off include 18 Unit A and 11 Unit B. Those Unit A professors will continue to teach at Western all of next school year. Unit B professors will be let go at the end of this spring semester. Additionally, the two dozen faculty who received layoff notices last summerwill also be leaving the university at the end of this spring semester.
Academic Support Professionals receive between three and nine months of notice depending on their contract.
Administrative employees typically receive between three and six months of notice depending on years of service.
There were several eyewitness accounts provided to Tri States Public Radio Friday that some UTech employees had been escorted out of their offices. Shinberger denied that in an email, "About 10 employees in security sensitive positions who received notices were asked to vacate their positions effective today." She said those employees will still receive pay and benefits for the next 30 days though they will not report to work.
Bill Thompson, president of Western's chapter of the University Professionals of Illinois, led a small group of union leaders around campus Friday to check in on Western employees to see how they were holding up.
"The conversations have been difficult, of course, but they appreciate us coming by and listening to them because that's what people need. They want to talk, they want a listener, and we are glad to be there for that to help them through that," Thompson told Tri States Public Radio.
This is the third round of layoffs in recent years. Western did not immediately provide details regarding how positions were selected to be laid off or which areas on campus are affected. However, a spokesperson did say that these layoffs were not connected to the elimination of academic programs that could be pending.
The University was also unable to provide any estimates on how much money the layoffs will save.
The layoffs are part of the university's efforts to cut costs. Last fall, the administration announced it would cut $5 million from this fiscal year's budget and another $21 million for next fiscal year to help balance the budget.
The university is struggling financially from the two year state budget impasse, a more-than-decade long decline in state appropriations, and falling student enrollment.
In an email to Tri States Public Radio, the Governor's Press Secretary Jordan Abudayyeh wrote, "After years of cuts, the governor has proposed increasing funding for higher education and is working to pass a fair tax so the state can make investments in higher education for years to come. The administration has been in contact with stakeholders like IFT (Illinois Federation of Teachers) to see how best to address their immediate needs for their members and students."
Meanwhile, there's a petition circulating that asks Illinois Governor J.B. Pritzker to buy into Western by providing emergency funding and filling the vacant positions on the Board of Trustees. John Miller, statewide president of the University Professionals of Illinois, created the petition. He said more than 4,200 people have signed on so far.
----
This story was produced by Tri States Public Radio. TSPR relies on financial support from our readers and listeners in order to provide coverage of the important issues that matter to west central Illinois, southeast Iowa, and northeast Missouri. As someone who values the content created by TSPR's news department please consider making a financial contribution.