Three People Running for At-Large Seat on Keokuk City Council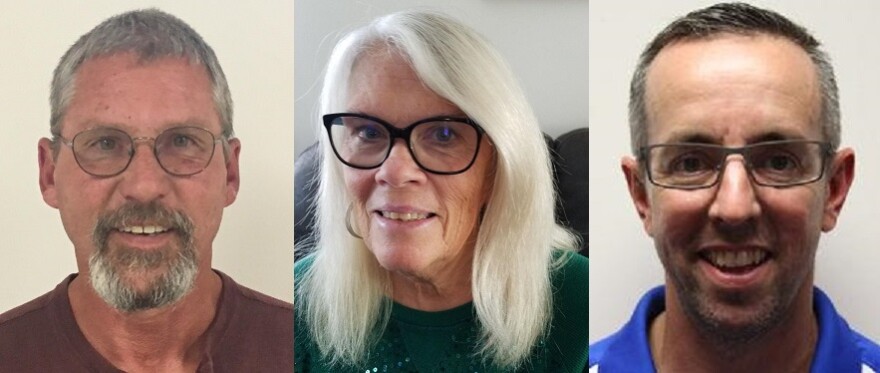 Three people are running in the November 5th election for the At-Large Seat on the Keokuk City Council. They are incumbent John Helenthal and challengers Kathie Mahoney and Mike Greenslaugh.
John Helenthal has served on the city council for eight years. He said he's seeking a third term in office because he feels the city is moving in the right direction and he wants to continue being part of that.
election_-_city_-_keokuk_-_john_helenthal_10-09.mp3
Full interview with John Helenthal
Helenthal believes his background in construction is a benefit to the council.
"Especially with our infrastructure and a lot of that type of stuff that I don't see too many other people around the council table sharing that line of work," said Helenthal.
Helenthal said that if he is re-elected he will push for the city to improve more streets and re-develop portions of the riverfront.
Kathie Mahoney is also quite familiar with city government because she recently retired as the city's code enforcement officer. She said she entered the race because she loves the city and wants to make it a better place for people to live, visit, and work.
election_-_city_-_keokuk_-_kathie_mahoney_10-03.mp3
Full Interview with Kathie Mahoney
Mahoney believes she can be an effective city council member because she understands how government works and can explain that to her constituents.
"There's a lot of things that people want done and want to see happen," said Mahoney. "But on the flip side of that, they don't understand the process you have to go through for that. And I think I could bring that to the board."
Mahoney said if she's elected, she would push for the creation of a rental inspection program, the demolition of more unkempt properties, and further improvements to the riverfront.
Mike Greenslaugh said he considered running for the Ward 5 seat on the Keokuk City Council two years ago but decided to wait and run for the at-large seat. He's currently involved with Keokuk's Odd Fellows chapter and K-PLAY, which is the group that built an accessible playground in Tolmie Park.
election_-_city_-_keokuk_-_mike_greenslaugh_10-03.mp3
Full interview with Mike Greenslaugh
Greenslaugh said he feels joining the city council is the next logical step for him.
"I've got to kind of get into helping out with people and I got to see I could probably make a bigger impact by being a city council and helping those throughout the city in more ways than just non-profits," said Greenslaugh.
Greenslaugh said he would like to see the city do more to address homelessness and drug use and abuse.