Battle for the Alley: Street Art in Galesburg
Street art – also known as graffiti art – is often done under cover of night. But on a sunny, hot, and humid mid-summer afternoon in Galesburg it was done during the light of day in a small downtown plaza.
The Galesburg Civic Art Center brought together 14 artists for its first Battle for the Alley. The artists had three hours to complete a piece based on the theme, "Organic Earth."
Instead of painting directly onto buildings, each artist was given a masonite board to use as a canvas. They brought their own paints and their own ideas about how to incorporate the theme, and got to work.
The public chose its favorites in voting done during the event.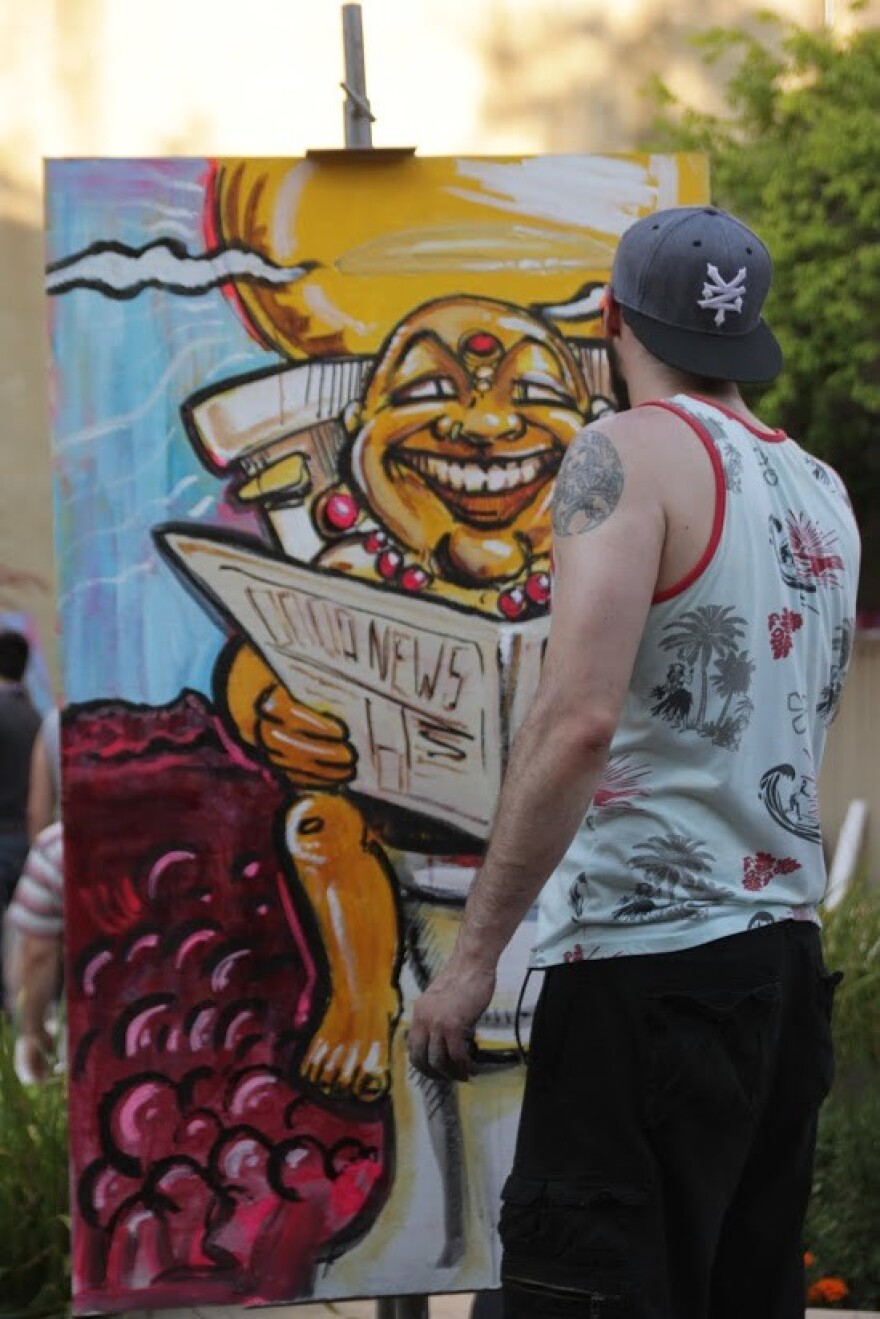 "We are thrilled to give this venue to our artists so that others can see what they are capable of in a very short amount of time. Three hours is not a lot of time to create pieces like this," said Tuesday Cetin, Executive Director, Galesburg Civic Art Center.
Battle for the Alley was held in Plaza Park, which is squeezed between brick buildings along Main Street, just a few steps down from the Galesburg Civic Art Center's front door. Live and recorded music played throughout the event and the public got a chance to watch the artists and talk to them about their craft.
After the event, the paintings were given a week-and-a-half to dry, then were bolted to the walls in the alley behind the Civic Art Center. They were then sprayed with a clear coating to protect them from the elements.
"This is better than what I envisioned," said Cetin. "I am so excited to have this opportunity to brighten up our alley out back and also just am really pleased with the city. This is such an awesome opportunity for them as well."
She said there will "definitely" be another Battle for the Alley next year.